Cheek wrinkle treatment
09/05/21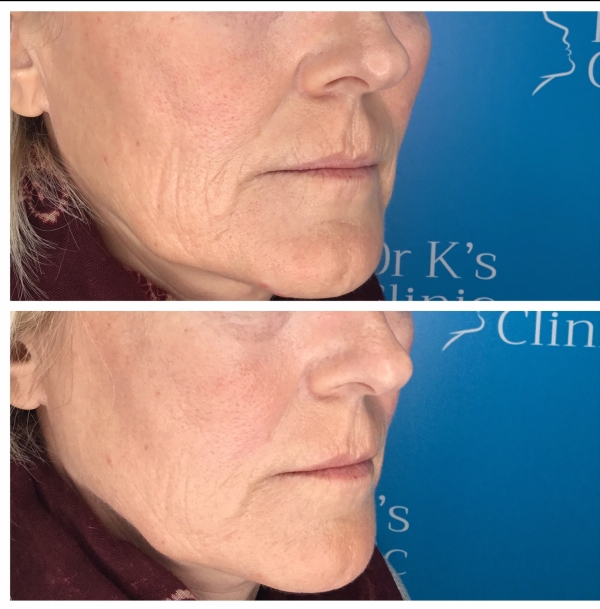 This lovely lady was delighted with her fresher face! I used a mixture of cannula and needle work (the "fern technique") to achieve subtle but effective results.
Now that her dermis is strengthened with HA dermal fillers her next treatment will be even more effective! This is because the aged dermis that's not had fillers before has little resistence so filler spreads out instead of upward to push out lines. Once the skin is strengthened (think of HA fillers like a fertiliser) the next treatment won't spread as readily and will push out those residual lines and this means even better results !
I often recommend a second treatmentment about 3-6 months later (as budget allows), then the filler treatment lasts much longer.
Great results= Happy patient= Happy doctor.
Do you want to achieve a natural and more
youthful appearance? Book a consultation
with Dr K in her award winning clinic
Contact me today