About me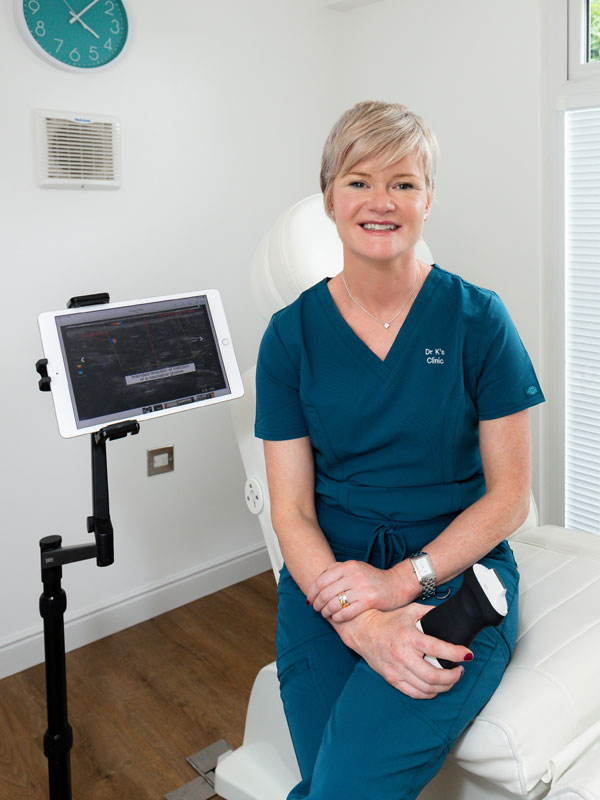 Who am I?
I'm Dr Maeve Kenningham and I am the medical director of the award winning Dr K's Clinic. I specialize in advanced non-surgical aesthetic treatments that deliver outstanding results. I've been an NHS GP since 1996 and also have post-graduate qualifications and hospital experience in Dermatology. I have worked for the Royal College of General Practice as a GP trainer, which is a testament of the high standards of medical excellence and care that I adhere to. I work from my boutique clinic in the countryside in Burton, between Chester and Wrexham.
Why did you specialize in Aesthetic Medicine?
I have always enjoyed the holistic care I provided as a GP and also the specialist care of treating skin diseases and performing minor surgery in Dermatology. I have a personal insight into how skin disease and your appearance can psychologically affect your well being. I was a teenager with terrible acne that extended into my 20s, so I understand how your appearance can affect people's reaction to you and how you interact with them.
When I reached 40, I began looking for something more effective than skin creams for my ageing self and was amazed at how effective, varied and interesting this world of Aesthetic Medicine is. All of my skills and experience made this branch of Medicine an exciting and natural career choice for me.
When did you start in Aesthetic Medicine?
I started on my Aesthetic Medicine career path back in 2011 after training with Harley Street experts. I loved it! I then quickly booked on increasingly advanced training as I was so hungry to learn as much as I could. With my skills assured, I set up the well regarded Dr Kenningham's Cosmetic Solutions in 2012 with my menu of holistic treatments for varied cosmetic concerns. I went on to create Dr K's Lift, which delighted many patients and resulted in so many excellent reviews. I went on to rebrand as Dr K's Clinic in 2019 and my clinic has gone on to win the 'Award for Excellence in Non-Surgical Aesthetic Treatments in the Chester area!' Read my blog post for more information.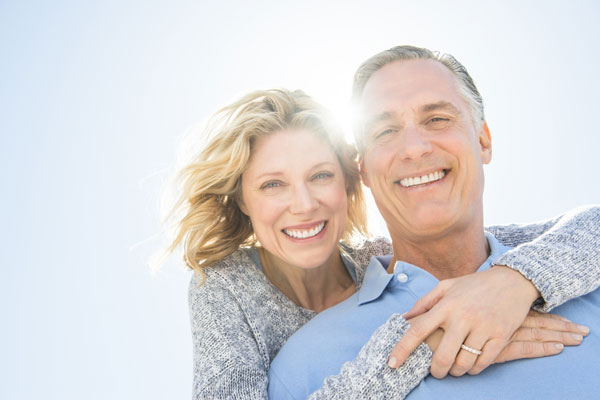 How do I know you are a safe Aesthetic Doctor?
Every year I am required to demonstrate how I meet all the standards expected of me as a UK doctor in my annual appraisal. This information is then collated and is the backbone of GMC revalidation and registration. There are numerous high standards I must demonstrate, one of which is that I keep abreast of the wide breadth of clinical knowledge in the branches of medicine that I practice in. I find this standard really easy to reach as I love to learn about the revolutionary techniques and new products in Aesthetic Medicine as I attend several conferences throughout the UK, meet with a peer group of practitioners monthly and scour my dermatology journals.
My clinic, patient list and passion for aesthetics have continued to grow and flourish. Just have a look at what my patients have written in my Google reviews.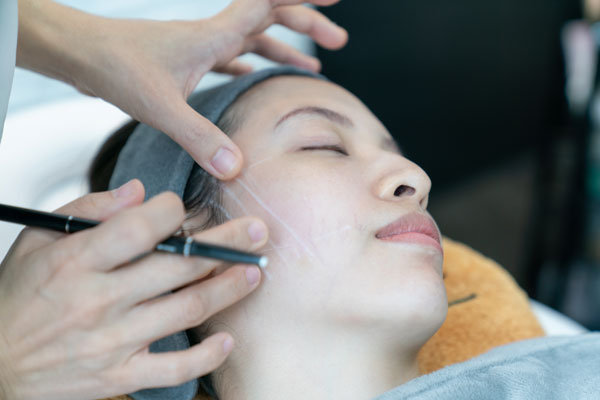 Why choose me?
Your face is structurally changing with age even from as young as your 20s!
I have a thorough understanding of the particulars of the anatomical changes that occur with ageing. Did you know your bones, fat pads, muscles and skin all alter over time?
There are too many Aesthetic Practitioners who inject in a 'colour by numbers' style but this results in an odd fake appearance. The anatomy of the male and female face are fundamentally different so should be treated differently. I have an artistic eye to envision the final result and I always aim to make natural looking harmonious result to restore and improve the symmetry of your face.
Did you know it is legal for anyone to inject facial fillers into your face if you have given permission to do so? Training certificates are given out to those without any medical experience or qualifications. I'm appalled by the number of unskilled people who inject products bought off the internet and sell these as "cheap lips" to an unsuspecting patient. Your face has critical structures under the skin that, if injected in a botched manner, can result in a disfigured face.
I have detailed anatomical knowledge of the locations and depths of blood vessels and nerves on the face and neck so my technical injecting skills are excellent. With all the treatments I administer (especially the fillers) I know what depths and planes of the face and neck are safe. Things can go terribly wrong when the wrong injector injects the wrong filler in the wrong location. You need to know your injector can deal with any untoward events, so make sure you choose an experienced medical clinician, like me.
I love the phrase "you must buy the skill not the ml", as it speaks volumes when it comes to injectable procedures for all of the reasons I've outlined above!
If you have aesthetic concerns and don't know where or who to turn to, I'd love to meet you, as I know I can help.
Is your clinic Covid secure?
Absolutely! I have a beautiful purpose built private clinic in the tranquil countryside of Burton, between Chester and Wrexham. Even though it is built to high clinical standards it has a relaxing atmosphere with convenient on site parking. I have taken strict clinical measures to ensure your safety in my clinic. Please read my blog post 'Covid-19 and re-opening'
In summary
I am a highly skilled doctor with years of expert training in General Practice, Dermatology and Aesthetic Medicine. I work from my private and purpose-built clinic in the Welsh countryside of Burton. I always aim to make natural looking harmonious changes to restore and improve the symmetry of your face. Ageing has changed your face, let me replenish what has been lost over time. If you want to get back to a more youthful and fresh faced you, I know I can help. Just get in touch.
Please note: If you are looking for, what I call a 'maximum impact look' with large lips and large cheeks, then with the greatest respect, I am not the right aesthetic doctor for you.
Do you want to achieve a natural and more
youthful appearance? Book a consultation
with Dr K in her award winning clinic
Contact me today