Blog
05/04/21
Let me tell you about my opening and the answers to some FAQs. When are you opening? I'm opening on the 12 April! I've opened appointments on that Monday in addition to my usual...
Read more
05/04/21
I'm so excited to bring this really natural rejuvenating treatment to my clinic. Here's some FAQs on what all the fuss is about. What is it?PRF and Platelet Rich Plasma (PRP) treatments...
Read more
30/03/21
I see a lot of stuff on Instagram with strange rules of DON'T HAVE YOUR VACCINE FOR 2 WEEKS BEFORE OR 2 WEEKS AFTER YOUR FILLER!There is no scientific basis for this rule IMO. Here's why:&...
Read more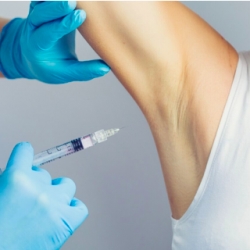 16/03/21
Google review:"I initially went to see Dr K for help with excessive underarm sweating. She suggested having Botox injections. The results have been amazing not only does it stop my armpits...
Read more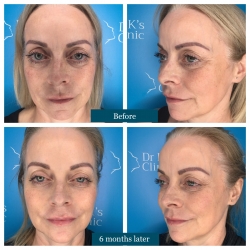 09/03/21
This lovely lady "Mrs H" asked for my help. She felt her skin was ageing and that somehow her eyes were too big for her face. She wanted to improve things but wasn't sure what to...
Read more
01/03/21
It was an absolute pleasure to do this lip filler teaching session for the Aesthetics Academy and Cheshire International School of Cosmetology training.It's up to all of us to perfect our injecting...
Read more
Do you want to achieve a natural and more
youthful appearance? Book a consultation
with Dr K in her award winning clinic
Contact me today