Medical Grade Skin Care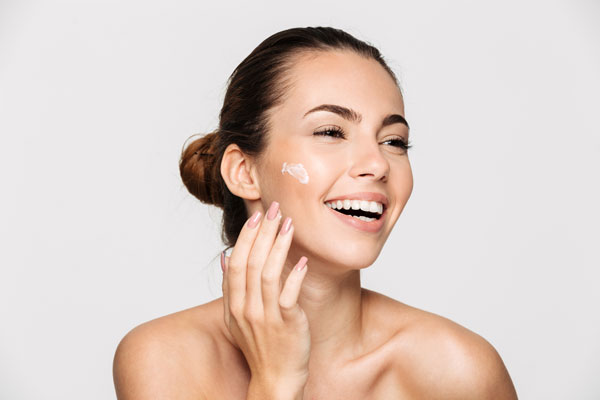 I have researched and only use a selection of high quality skin care products and prescriptions to improve skin health and cellular function. They are great at reducing fine lines, irregular pigment, age spots, sun damage, acne, large pores, oily skin and acne scarring. See more details in the Medical Grade Peels section.
Did you know it is only if there is robust scientific evidence that a topical treatment alters the function and health of the skin it then becomes a prescription only medication? So shop bought cream manufacturers are not keen on making their creams too effective otherwise it would limit their availability to the public and their sales!
There really is no point in investing in injectables if the surface of your skin is dull, erratically pigmented, inflamed or sun damaged. Improvement of the canvas of the skin is so youth enhancing and is so reasonably priced.
Treatment summary
Treatment time: Advice regarding appropriate skin care is given during your consultation
Results seen: Optimum results are seen at 12 weeks although patients often report skin changes within a few weeks
Duration of results: Results continue to improve as treatment continues
Possible side effects: Flaking or redness
Prices
The cost will depend on the complexity of the treatment and the amount of raw product needed, so a quote will be given at the consultation.
A 4 month skin care regime starts from £155
FAQ
Click a question below to expand
There is plenty of scientific research that good medical grade creams show improvements to the skin, resulting in tighter, smoother and brighter-looking skin.
Medical grade skin care is becoming more popular as patients realise they can get better results for less money. Don't be fooled by marketing hype on products that do nothing more than have nice packaging and promise transformations.
The face, neck, décolleté and backs of hands can be treated.
Yes they get absorbed and the optimum results are seen 12 weeks later. Most patients report improvement within a few weeks.
They can improve a range of skin concerns including ageing, pigmentation, sun damage, active acne and acne scarring.
I use products that have a superior delivery complex that ensures the penetration of active ingredients - including retinol, to regulate cellular differentiation and provide a powerful anti-oxidant; mandelic acid, shown to improve the appearance of fine lines and wrinkles; lactobionic acid to assist in wound healing; pyruvic acid to stimulate collagen to name just a few of active ingredients. The medical ranges and prescription creams used in clinic are not available to buy online. Thankfully Dr Kenningham has an online portal that is password protected for her patients to order skincare online.
A good skin care regime should be part of your cleaning and hygiene rituals. You brush your teeth to keep teeth and gums healthy, so why should your skin be neglected? Believe me it is a worthwhile investment and lifelong care will keep the skin healthy and resilient no matter what the environment throws at you.
Holistically speaking, your skin will also reflect your diet, exercise and smoking habits. Of course if have unhealthy habits, you are doing your skin no favours and there will be a limit to what topical skin care will do for you.
Usually not. However there are some potions that are very strong and so you need a medical consultation to advise you on what to look out for and how to minimize irritation, peeling and ineffectiveness.
Photo gallery
The results below were obtained in my clinic but your results may vary, as facial anatomy varies between patients.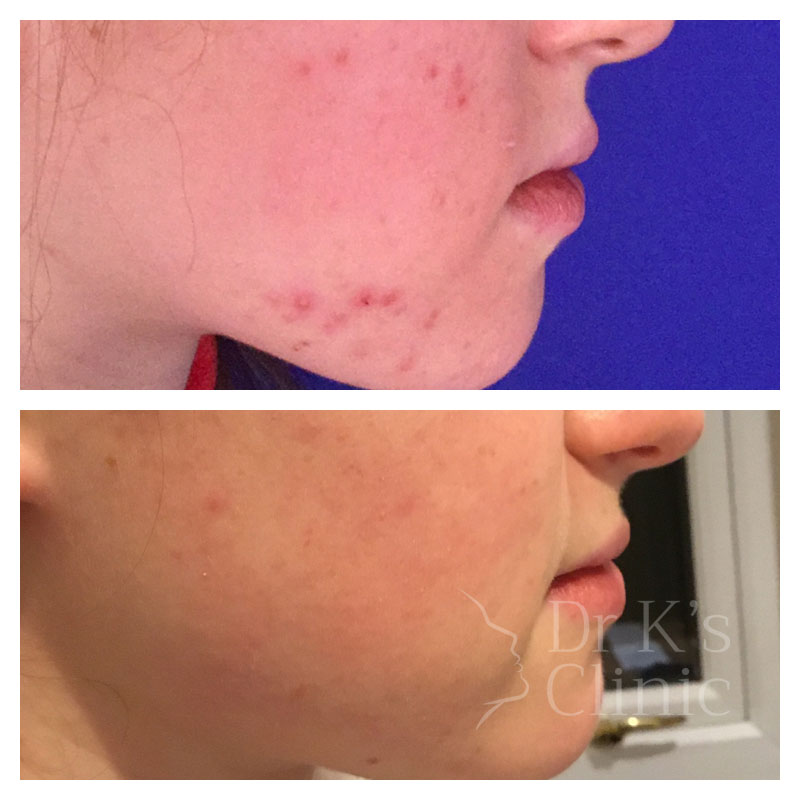 Testimonials
My daughter and I have both had work done by Maeve and have been so pleased every time due to this lady's expertise. Hands on heart, your in safe hands with Dr Kenningham, she is just fabulous.
Rosina Jane Davies
Dr K's Clinic

is rated 5.0 stars from over

20

reviews on Google
Do you want to achieve a natural and more
youthful appearance? Book a consultation
with Dr K in her award winning clinic
Contact me today