Medical Microneedling & Mesotherapy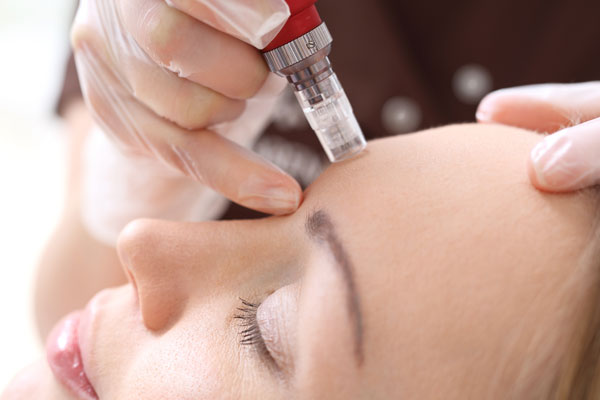 Treatment summary
Treatment time: 30 mins for application of numbing cream & treatment lasts 15 mins
Recovery time: 1-3 days of redness, 1-5 days of bruising. Eyes can bruise for 10 days
Results seen: On average 4-6 weeks later
Duration of results: Most patients feel 6 monthly top ups are helpful to keep skin looking fresh
Possible side effects: Swelling, tenderness, redness, itching
Prices
The cost will depend on the complexity of the treatment and the amount of raw product needed, so a quote will be given at the consultation.
Please see the Price List page for the most up to date pricing.
FAQ
Click a question below to expand
Microneedling is when tiny needles puncture the skin to stimulate your own body's natural healing. This results in tighter smoother skin. It is also known as Collagen Induction Therapy (CIT). It is aimed at stimulating the body's own collagen production to reduce the appearance of fine lines, wrinkles, skin laxity and scarring. Platelets in blood are packed with growth hormone which is fantastic at skin repair and renewal. Medical skin needling can go to a depth of 2.5mm whereas home and beauty needling are more superficial (around 0.5mm). For guaranteed results, the deeper the better.
Mesotherapy is a cocktail of micronutrients that are delivered to superficial skin layers by injections or by microneedling. Your doctor will choose the cocktail for your particular skin needs. For example there are particular vitamins (vit c), minerals, amino acids nutrients and other medically proven constituents that enable the collagen and elastin to strengthen producing fresher and stronger skin. Some also contain skin lightening constituents that target troublesome pigmentation.
Local anaesthetic cream is applied to the face to make this procedure comfortable.
After a course of 4 sessions the effects can last 6 months. To maintain your results, repeat treatments are recommended every 6 months as this will keep your skin looking fresh.
Acne scarring and large pores are usually repaired by your body's natural healing processes so do not return as you age.
A course of 4 sessions, 2-4 weeks apart are recommended for most skin concerns.
If you have poor skin quality there may be extensive bruising but this is temporary.
Bruising is possible if the skin is lax and of poor quality. Bruising can take 5 days to settle on the face but 10 days around the eyes.
There are no real precautions. However if you want to minimize the chance of bruising you could stop alcohol, vitamin E supplements, aspirin (if it is safe to do) and other anti inflammatories (eg: ibuprofen, naproxen, diclofenac) 3 days before the procedure.
Please postpone your appointment if you have an infection.
Yes there is. You will be given written information about this when you attend for a consultation.
Please refrain from makeup application for 12 hours. Avoid vigorous exercise and extremes of temperature for 3 days after your treatment. Bruising can last 5-10 days (depending on where has been injected), so do not have this done less than 2 weeks before a big event or a holiday away.
It is important to use high (30+) SPF for at least 2 weeks after the procedure.
The contra indications are similar to HA fillers, so please read that section.
Photo gallery
The results below were obtained in my clinic but your results may vary, as facial anatomy varies between patients.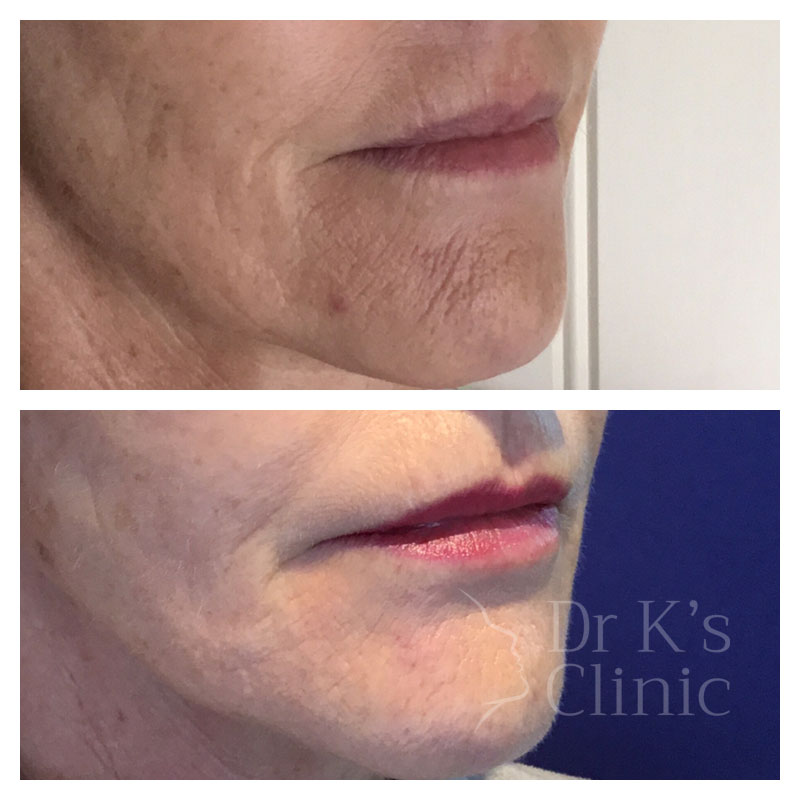 Testimonials
I'm in my late 30s and my open pores and my slightly acne scarred skin have always bothered me. I felt now was the time to look after me. Maeve recommended a course of microneedling, mesotherapy and prescription skin cream. I've just had my third session of microneedling and am really pleased with my skin. It looks fresh and hydrated despite being sleep deprived with young children. I've been really happy with my results and would recommend Maeve's clinic.
Charlotte, Chester
Dr K's Clinic

is rated 5.0 stars from over

20

reviews on Google
Do you want to achieve a natural and more
youthful appearance? Book a consultation
with Dr K in her award winning clinic
Contact me today