Plasma Machine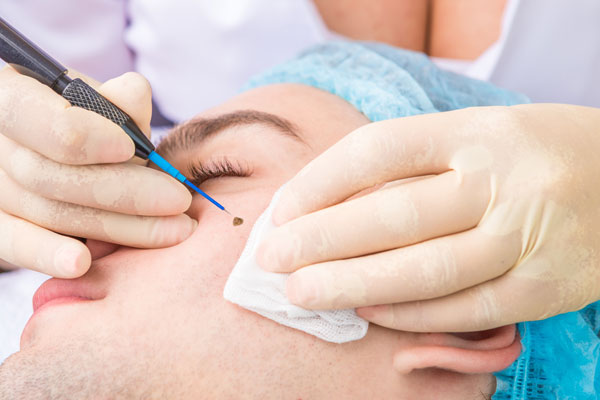 Treatment summary
Treatment time: 60-90 mins
Recovery time: 7-10 days
Results seen: Six weeks later, on average
Duration of results: Until nature ages the skin again
Possible side effects: Swelling, tenderness, infection
Prices
The cost will depend on the complexity of the treatment and the amount of raw product needed, so a quote will be given at the consultation.
Please see the Price List page for the most up to date pricing.
This is a great treatment option for the following:
Skin tightening especially the top lip for smokers lines
Skin tag / seborrhoeic wart removal
FAQ
Click a question below to expand
This machine creates an electrical current in the skin that sublimates skin cells, the skin then repairs itself by collagen and elastin stimulation and results in firmer revitalized skin.
Hooded eyelids can be treated, a procedure that is often termed a non-surgical blepharoplasty. Crows-feet and lip lines can also be softened.
It is also used for treating minor blemishes of the face, but these need to be diagnosed by someone like Dr Kenningham, who has the qualifications and insurance to do so. This protects you as a patient. Lesions such as skin tags, spider veins, age warts (Seborrhoeic warts) and milia respond very well to treatment.
Initially there will be swelling, redness and scabbing of the treated area for approximately 7 days.
You may need just 1 session for tags but up to 3 sessions may be needed for hooded eyes.
Local anaesthetic cream is applied and injectable local anaesthetic is offered, so this makes this procedure quite comfortable.
Skin tags and warts will disappear for good in the treated areas. Non-surgical blepharoplasties can have aesthetic benefits similar to surgical blepharoplasties.
The natural ageing process once again will destabilize collagen and elastin in the delicate eyelid skin and sag will creep back over time, as is the case with surgical procedures.
Lightening or darkening of the treated area.
This is more of an issue with those of darker skin types. Make sure your practitioner is knowledgeable in this area.
There are no real precautions here but I would recommend organizing time off work for at least 7-10 days as the eyes will be puffy and will feel tight and uncomfortable.
This is minimal compared to surgical blepharoplasties.
As the eyes will be tender and swollen for a few days, apply ice in a clean cover for 5 minutes, 5 times a day for 3 days.
It is not suitable for patients under 18 years of age or those ladies who are pregnant or breast-feeding.
You will need a detailed consultation if you have permanent facial implants as sometimes filler cannot be used on top of certain prosthetics.
Photo gallery
The results below were obtained in my clinic but your results may vary, as facial anatomy varies between patients.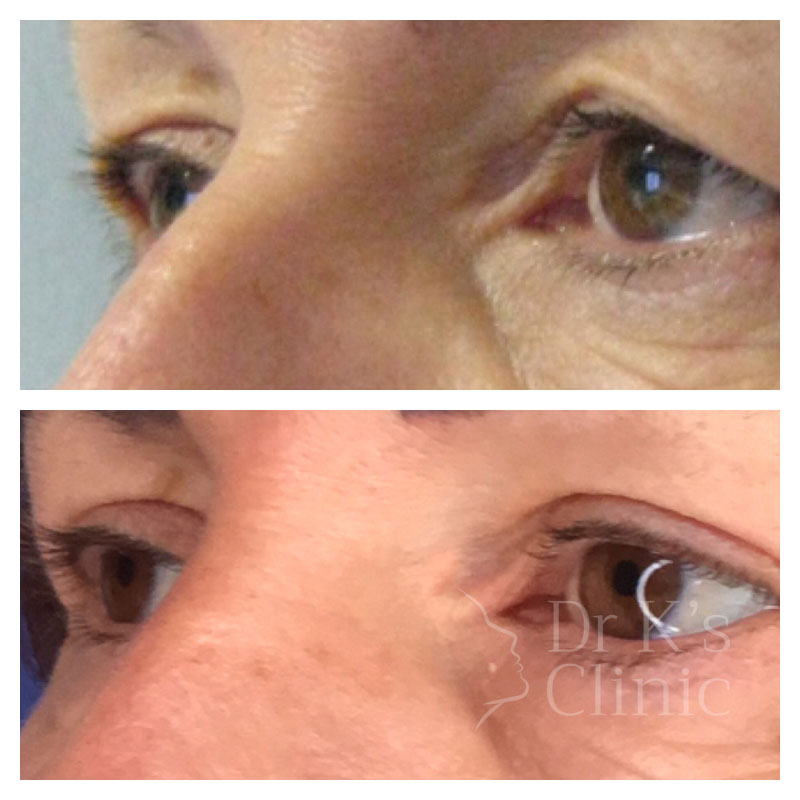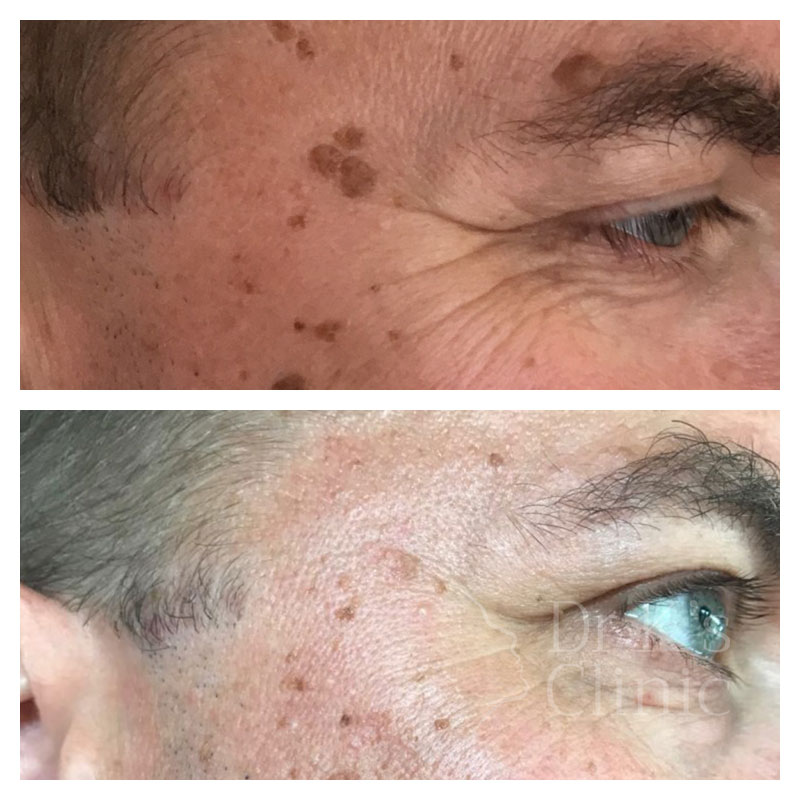 Testimonials
I'm a gentleman in my 40s and have had lots of pigmented spots on my face that really knocked my confidence. Dr K put cream then injected anaesthetic into these areas before using the machine. I scabbed over for a few days and the areas were pink for 3 weeks. It's now 6 weeks later and am thrilled with the results. I have recommended her to some of my golfing friends.
MJ
Dr K's Clinic

is rated 5.0 stars from over

20

reviews on Google
Do you want to achieve a natural and more
youthful appearance? Book a consultation
with Dr K in her award winning clinic
Contact me today