Nomination for an International Award with the AMWC
20/03/23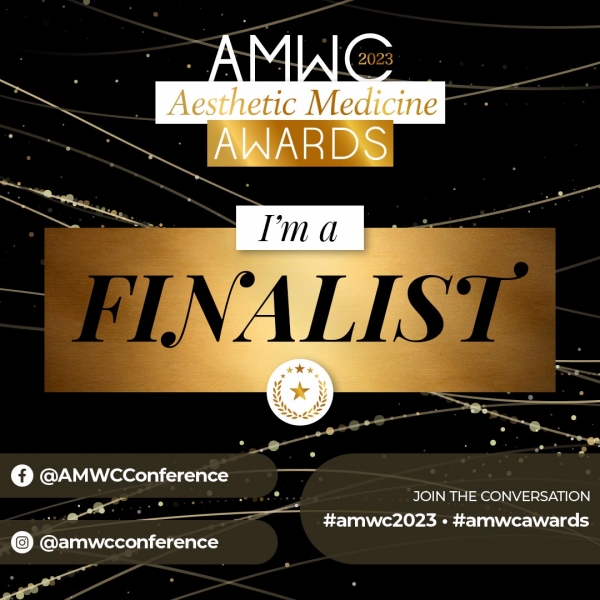 OMG !! I can't beIieve it!
I have submitted examples of my non- surgical aesthetic rejuvenations and beautifications to a panel of international aesthetic experts from the Aesthetic and Anti-aging World Congress. They have shortlisted my work as one of the best and I am a potential prize winner. I'm absolutely thrilled to be nominated! My cases showcased treatments with Botulinum Toxin (aka Botox), dermal fillers (Restylane), biostimulators (Ellansé) and thread lifts (MINT) used in combination to give the most natural and rejuvenated appearance. Thank you to my wonderful patients for giving their consent to share their aesthetic journey with me.
AMWC is the world's leading scientific conference specializing in aesthetic and anti-aging medicine and the congress is in Monaco at the end of March 23. So fingers crossed I'll add an international award to my awards trophy case..
The 3 cases that have been shortlisted for the final in the categories:
-Best non-surgical facial rejuvenation
-Best non-surgical facial beautification
-Best threads treatment
@amwcconference 2023
It will be my first time attending the Aesthetic and Anti-aging Medicine World Congress..Watch out Monaco… here I come!
If you would like to have a consultation to see how I can help you book yourself in using the electronic link below. My private clinic is 1/2 way between Chester and Wrexham in a countryside setting with lovely gardens. I have clinical experience spanning over 25 years that includes aesthetics and dermatology. I give honest, trustworthy and no obligation advice on what will deliver results. Click on the booking link or call us on 07711190079
Do you want to achieve a natural and more
youthful appearance? Book a consultation
with Dr K in her award winning clinic
Contact me today