Skin boosters
04/08/22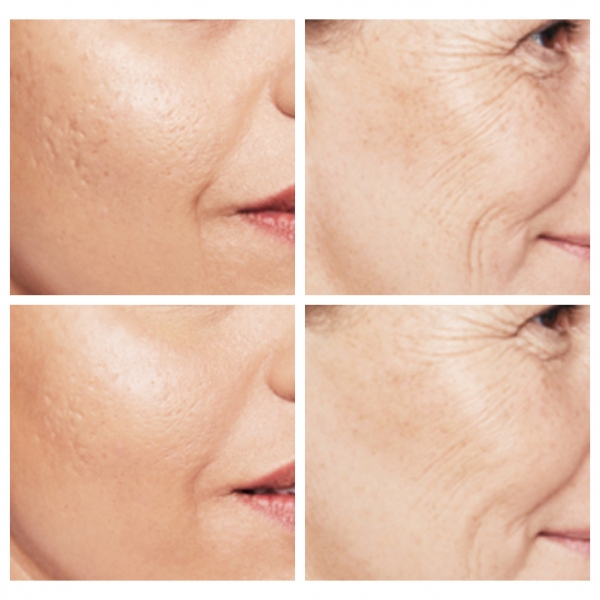 What are skin boosters? How are they different from fillers and Profhilo?
Here I shall talk about Restylane Skinboosters. These treatments offer a gradual change in skin quality and elasticity. What you get is a natural but noticeably smoother and radiant looking skin. They are not volumising like fillers so unlikely to fill out hollows or very deep lines. The main difference between skinboosters and Profhilo is that the skinboosters are bonded so they do not spread into the skin like Profhilo. This has the advantage of being able to "push out" little creases and wrinkles in the skin more effectively. It also has the advantage of staying in the skin a bit longer than Profhilo. The manufacturer advises a 6 month duration however in practice a lot of patients find it lasts even as long as 12 months.
Restylane Skinboosters are versatile treatments that can be used to:
• Treat the fine crêpey lines caused by over exposure to the sun.
• Boosts the skin's hydration system to leave the skin looking plump and hydrated.
• Perfect for treating sun damaged skin on the face, back of the hands and décolletage.
• Perfect for upper face décolletage and neck
• For men and women of all ages and skin types
• For the face, lips, neck, hands and décolletage
• For people who want to improve skin texture, e.g. in acne scarred or sun-damaged skin
How do skinboosters work?
Your skin has cells called fibroblasts and these create collagen, elastin and hyaluronic acid (HA). As we age we lose these fibroblasts, and so less collagen, elastin and HA makes our skin loose, crinkled and dehydrated looking. HA attracts water into the skin so provides a dewy complexion. More elastin means the skin springs back when it is touched so appears stronger and more resilient. There are a great number of collagen types found in skin and are the building blocks of younger firmer skin.
We can stimulate fibroblasts by injecting skin boosters directly into the skin. There are other ways to do this such as use potent skincare, peels, microneedling, meso therapy, PRF, Profhilo, Ellansé, Sculptra, Radiesse and lots more. The degree and results from these biostimulators vary from patient to patient and some are more potent than others.
The stabilised HA in Restylane Skinboosters give an immediate improvement in skin quality due to the HA in the gel but your own collagen and elastin production continues over the following months. It's a great addition to dermal fillers and can be used alongside other biostimulators.
Does it hurt to have skin boosters injected?
A local anaesthetic cream and sometimes a dental block (like your dentist gives), is applied to the area being treated. This will create numbness of the skin. A series of small injections are made to the area of concern, using very fine needles. The treatment takes around 30-45 minutes to perform. While some patients see results after 1 treatment, for optimal results you may need an initial "baseline" course of 3 treatment sessions, 2-4 weeks apart. Your body will gradually break down the H.A in Restylane Skinboosters over the course of the year and you may desire a top up around 9-12 months.
How do I book in for a treatment?
If you'd like to know if Skinbooster products are right for you, book in for a consultation with me, Dr Maeve Kenningham, at my relaxed boutique clinic in the North Wales countryside, half way between Chester and Wrexham. Having any aesthetic injectable intervention can be daunting. Take your time and do your research to find the best person to help you with your aesthetic goals.
Do you want to achieve a natural and more
youthful appearance? Book a consultation
with Dr K in her award winning clinic
Contact me today