The MINT Thread Lift: The Procedure And Its Results
26/11/21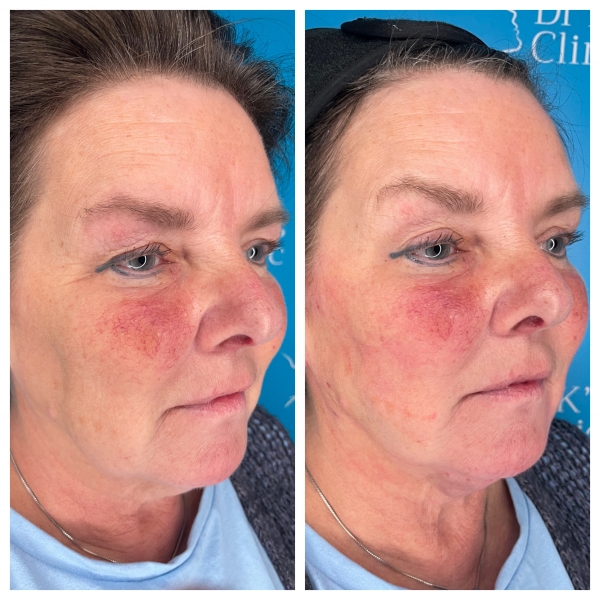 The MINT Thread Lift is a sought after non surgical tweak that is popular for good reasons.
It gives a great lift to sagging skin so you can achieve definition and contouring of your facial features. Threads have the bonus of stimulating your own collagen that gives the skin a boost of plump dewy skin as your collagen goes into hyperdrive.
The MINT lift has x4 the lift of any other thread in the UK market and is double FDA approved (this means it is very safe and effective). It achieves this by utilising moulded threads that achieves a stronger and longer hold on tissue positioning. This is useful because your collagen knits around the thread, so once the threads dissolve at 6-9 months, you are left with your own natural "thread". This is what gives your thread-lift longevity beyond that of the life of the thread.
How is a thread lift procedure performed?
Your face is scrupulously cleaned and injected with local anaesthesia. A needle creates a small hole in the desired area and a very fine tube (cannula) with the thread inside is guided just under the skin. It is secured at one end and the moulded wings catch on the tissue and lift it as the cannula is withdrawn. It then is secured in place. Patients are often amazed at how painless the procedure actually is. I will admit it looks invasive and painful, but I've had a thread lift myself it is remarkably pain free, if done by an expert medic of course.
What are MINT threads made from?
Polydioxanone (PDO) and this is the type of sutures/ stitches we have used safely for years in the NHS so they have a fantastic safety record. They have the advantage of stimulating your own body's natural healing process in the targeted area, producing new collagen and elastin (important for plump healthy skin) which enhances your aesthetic results.
How long does the MINT thread lift last?
This is such a difficult question to answer. It depends on so many factors. On average if your weight is stable, you have a good diet and have a normal rate of ageing then expect it to last 12-24 months. If however you lose or gain weight, you smoke, drink alcohol in excess, have a poor diet or sunbathe regularly your rate of ageing will be accelerated and you may get aesthetic improvements for only 9-12 months.
What are the side effects from a thread lift?
If they do happen they are often very short lived (less than 2 weeks). There is the chance of swelling, redness, bruising, dimpling and tenderness. Scrupulous cleanliness and a no touch technique should be employed from a clean clinic. Infected threads are extremely difficult to treat and may need surgery to remove. It is really important to see a medical professional for your procedure.
The MINT Thread Lift In Chester and North Wales
Here at Dr K's Clinic your treatments are tailored to what bothers you and your treatment plan is formulated to give you the best results. Your care will be delivered by Dr Kenningham who has Dermatology expertise and worked for the Royal College of GPs in the past, this indicates the level of expertise she has. You will be in safe hands being treated from her relaxing purpose built clinic in the outskirts of Chester.
Let us help bring back your confidence by delivering quality, medical standard procedures that gives you results you will be delighted with. Having any aesthetic injectable intervention can be daunting. Take your time and do your research to find the best person for you.
Do you want to achieve a natural and more
youthful appearance? Book a consultation
with Dr K in her award winning clinic
Contact me today