The new Botox that lasts 6 months!
19/07/22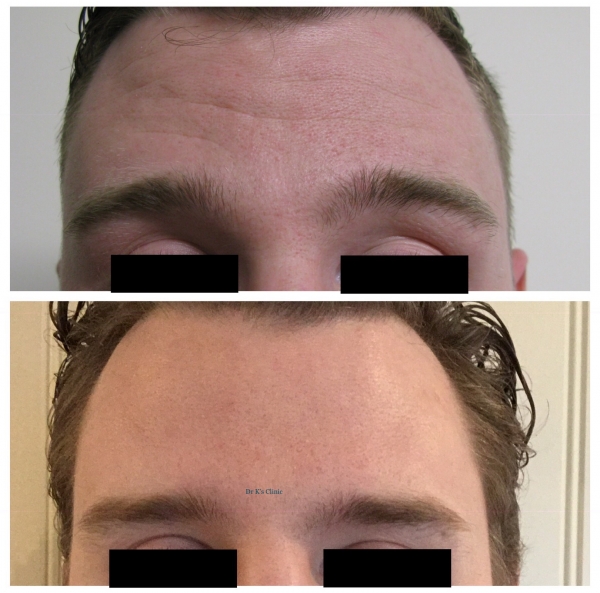 Wow, it has finally been released! This is great news!
Let me take you on an educational deep dive on whether this new product available from July 2022, is all it promises to be..
If you'd prefer to hear me explain it, watch my YouTube video on the subject. Here's the link.. https://youtube.com/channel/UC-rTy9YtUMSzz5S2Xdq2djQ
We often use the term Botox a bit like we use the term Hoover. Hoover is one brand of vacuum cleaner, likewise Botox is just one brand of Botulinum Toxin and I use the term "toxin" to encompass all types as short hand here.
Who says Alluzience lasts 6 months?
The company Galderma did the studies so there's probably some bias in the reporting of their study. This is a reputable company that makes fantastic products like Azzalure (my preferred toxin), Restylane fillers and Sculptra. I use a lot of their products in my clinic.
Their study of 372 patients treated with Alluzience have shown:
23% of patients saw a response from the new toxin at day 1 and >50% saw an effect at day 3.
In 5% of patients the results lasted 6 months.
How does this compare with the existing toxin brands?
There are 3 commonly used brands in the U.K. namely Botox (aka Vistabel), Bocouture (aka Xeomin) and Azzalure (aka Dysport). All of them claim that the aesthetic improvements should last around 3 months and that it may take 2 weeks for the improvements to be seen.
In the 10 years of practising Aesthetic Medicine, I've used all of these toxins and they are all quite similar but my preferred toxin is Azzalure. This is also produced by Galderma. It's my preferred product because I find it has a quick mode of action and tends to last longer than 3 months. Personally, when I have my Azzalure treatments, I see an effect within 2 days and the aesthetic improvements last around 4 months. This also correlates with what most of my patients tell me. I also like Azzalure because Galderma is a company that produces a lot of dermatology treatments so they have a medical based ethos that extends into the aesthetic dermatology arena.
To support my anecdotal evidence of slight differences between the toxins, there was a 2018 study examining the quantity of the active particle in each product. Azzalure topped the chart with 2.69 ng of active component compared to 0.9ng and 0.4ng with the other 2. However, whether the results seen are all down to this active particle, remains a moot point among specialists.
Are there any medical studies showing the speed of onset and longevity of Azzalure?
Yes there is. In fact in my nerdy literature mooch I found an extensive systematic review in 2020 that looked to answer these questions. And guess what?
Lots of patients in these Azzalure studies saw an aesthetic improvement by day 1 and >50% saw an effect between days 2- 3.
3 studies reported >50% of patients still had improvement compared to baseline at 6 months. This was assessed by the investigators in those studies so this implies some objectivity. Hmmm, that's very interesting isn't it. As with all studies there are flaws in the study set up and how they assess the results, however it is very interesting nonetheless.
In my experience, based on 10 years of injecting botulinum toxin, that it's more like 2-3% of my patients see an improvement that lasts around 6 months and it tends to be the younger patient with wrinkle lines on movement.
Does this mean Azzalure is better than Alluzience?
No it doesn't.
It means we have more real-life data of older products that have been studied extensively. There's limited but promising data on the new Alluzience. When it is more widely used we will get more information on it and hopefully some comparator studies with other toxins. What is also encouraging is that Galderma's older product Azzalure performs very well, but yet the company claim this new one Alluzience lasts longer and works quicker. So in my mind there is probably more longevity with the Alluzience than with Azzalure. Just to repeat, I'm not comparing other Botulinum toxins here, just the 2 toxins made by Galderma.
Are there any downsides to having Alluzience?
I've had it! And I have to say, the injections feel a lot more nippy than my usual toxin treatment but the discomfort was gone in seconds. This is because it's pre-made with a diluent that contains water that makes the injection stingy. Other toxins are made up with saline which makes it more comfortable. If injections can EVER be comfy??
I found it took around 20 minutes for the little bumps to go down and with my usual Azzalure it takes around 5 minutes.
I had my usual frown, down turn mouth, chin and neck lift (aka the nefititi neck lift) treatments done at the start of July and began to see a response at day 2. So, I'm waiting to see how long the results last for me.
Who would benefit from Alluzience?
Clearly the usual contraindications apply to all the toxins, however I wouldn't recommend this toxin to new patients as I think it's probably too uncomfortable for a first timer. However, if my patient was keen to try it, I would give it. Needless to say I would need to assess whether they were medically suitable and had no contraindications (like all other prescription only medications).
It's probably not for those who find their usual toxin very uncomfortable (you know who you are people! ????) as it's a little more uncomfortable than existing brands. However the sting is over in a flash.
I would recommend it in those who find that their toxin wears off at 3 months in the hope their aesthetic improvements would last longer.
Clearly the purity of the toxin is a draw as it is free from human and animal-derived proteins such as human serum albumin and lactose. There is a minuscule amount in all the other toxins.
Is Alluzience more expensive than regular Botox?
Not in my clinic. It's the same price to you as your regular toxin. Yes, it's marginally more expensive for me to buy the raw product but as my other unseen expenses are the same, I am passing this same price offer on to you, as long as Galderma don't do a price hike. That means you are potentially saving 50% off the price of your treatments per year! So why not treat yourself to some effective skincare or a radiance inducing skin peel instead? I have some fabulous ones on tap.
So if you fancy trying the new toxin out, when you book in for your next toxin session, just ping us an email to say you want to try it as it is frequently out of stock. You can get your session booked in now by using the booking link below.
Have a happy line free summer, slathering yourself in SPF, wearing your hat and shades people! Keep that ageing radiation from the sun to a minimum.
https://www.drkenningham.co.uk/contact-me/#appointments
If you'd like to know if Botox like products are right for you, book in for a consultation with me, Dr Maeve Kenningham, at my relaxed boutique clinic in the North Wales countryside, half way between Chester and Wrexham. Having any aesthetic injectable intervention can be daunting. Take your time and do your research to find the best person to help you with your aesthetic goals.
See you soon,
Best wishes,
Dr Maeve
Do you want to achieve a natural and more
youthful appearance? Book a consultation
with Dr K in her award winning clinic
Contact me today