Treatments for lip lines
13/10/22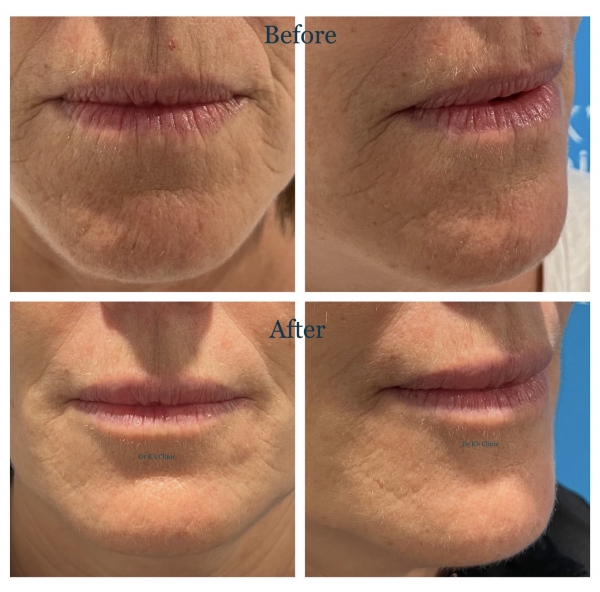 Doing restoration and correction cases gives me such joy especially when my patient grins from ear to ear when they come for their review. I had to keep asking her for a neutral expression for the photos, but she couldn't stop smiling.
On your first consultation, tell me what bothers you, let me examine and investigate with my facial Ultrasound. I'll suggest treatment options and show you examples of what can be achieved with my large bank of photos so you will get an idea of what results to expect. This lady had a little tweak with hyaluronic acid dermal filler in strategic areas of her face, a smidge of lip filler, droplets of Botox and specific skin care to optimise her skin health.
I don't expect you to know what treatments you need, although if you've done a bit of research and have an idea, that's great. I will discuss with you the treatment or combinations of treatments that will deliver the best and most natural results and then it's up to you to decide what treatments you'd like ????
Who knows, you could be one of the patients I keep asking to stop smiling for a photo! ????
If you'd like to consider this treatment click on the link below. My private clinic is 1/2 way between Chester and Wrexham in a countryside setting with lovely gardens. I've been a practising Aesthetic Dr since 2012. I give honest trustworthy advice on what will deliver the best and most natural looking results.
Do you want to achieve a natural and more
youthful appearance? Book a consultation
with Dr K in her award winning clinic
Contact me today