Ultrasound use in aesthetics
16/09/21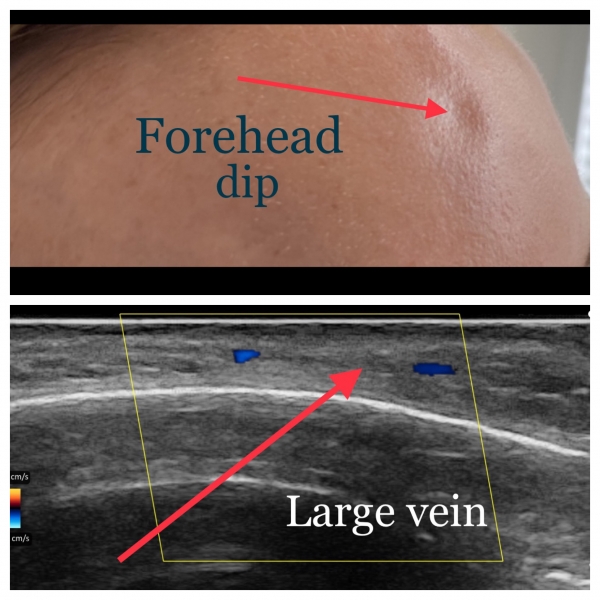 My Clarius ultrasound to the rescue again!

This dip in the forehead was bothering my patient.
Hey presto, my trusted ultrasound scan helped me diagnose a frontal vein as the cause. I could then choose a safe and effective treatment for her forehead dip.

Happy and safe patient= happy doctor!!


If you want a holistic assessment of your face with an experienced aesthetic and dermatology doctor with a private clinic in outskirts of Chester, then go to the "Contact me" page of the website. Dr Maeve is a specialist in wrinkle treatments (Botox is a prescription only medicine so only medics can prescribe), dermal fillers, Platelet Rich Fibrin (PRF), Sculptra, Ellansé, Profhilo, Thread lifts, fat dissolving treatments (Aqualyx) and much more.
Do you want to achieve a natural and more
youthful appearance? Book a consultation
with Dr K in her award winning clinic
Contact me today