What's the secret to getting good non-surgical results?
13/12/20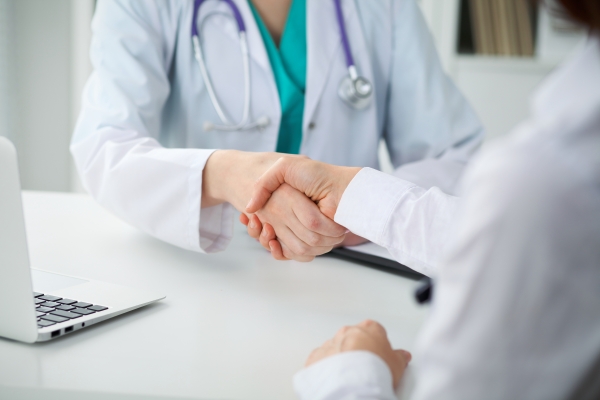 The facial assessment I do for my patients forms the basis of an holistic treatment plan. I think this is so important when you want to achieve the best natural and fresh looking results.
Here is a 2 minute video explaining the stages of your facial assessment. Click here if you want to watch it.
I analyse your face shape, a feminine shape is more like an inverted triangle (the chin being the pointed end) and a masculine face is more square and angular especially the jawline and chin. However as women age, because of soft tissue descent, the face becomes more square in shape. This is when I need to use clever techniques with several treatment modalities (see below) to create the most flattering facial shape for you. I usually ask for a photo of you when younger to see what structures in your face has changed and then formulate a plan to replace or replenish these features. Not many of my patients want to look like someone else, they just want to look like a fresher and rested version of themselves.
Once your treatment plan is created, we work together to formulate your aesthetic priorities. For example you may want to look less tired, so we may target your under eye area as the first priority. When I treat your face I often make use several treatment modalities in clever and advanced ways. I use products such as Botox (or other toxins that are prescription only and only given if it is medically appropriate), dermal fillers (I use Restylane, Juvederm, Perfectha, Fillmed, Belotero, Teosyl and many others), dermal bio-stimulators (Profhilo, Ellansé, Sculptra, Radiesse), PDO threads, Aqualyx (for under chin fat dissolving/ jowl reduction), medical grade peels and skincare.
Don't worry about the choices here, it's understandable to feel overwhelmed, you will be gently guided as to what is likely to give you the best results.
I can be found in a beautiful private clinic in the Welsh countryside, outside the village of Rossett between Chester and Wrexham.
I offer free 10 minute telephone/video consultations through my booking button on the contact me page of my website. These are really popular and reassuring for both you and me. You have the opportunity to ask me questions and have a mini consultation (I usually need 30+ minutes for a comprehensive consultation) free of charge and no obligation to book and I get to meet you and decide whether I can help or if seeing another specialist would be better (for eg: if you would benefit from a consultation from one of my surgical colleages for an opinion as well).
I think covid has taught us all lessons, mine has been 'I have got to live my best life now!' Chances are you have been thinking about contacting someone like me for some time. It's really easy to get in touch. I really want to help and know I can.
Wishing you all a Merry Christmas!
With my warmest regards,
Dr Maeve K
Do you want to achieve a natural and more
youthful appearance? Book a consultation
with Dr K in her award winning clinic
Contact me today