Would you like some treatments for tired, sunken or dark eyes?
10/07/22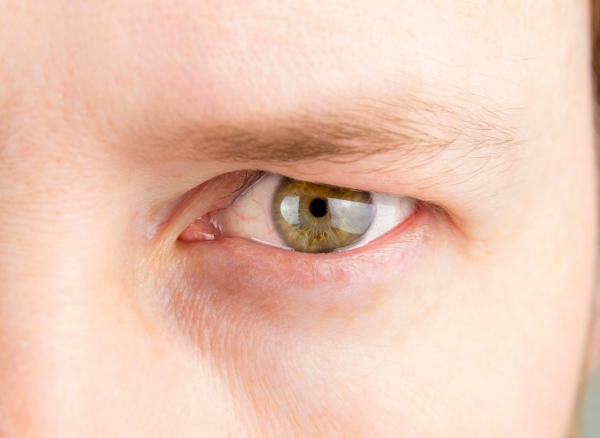 Our eyes and lips are the features of our face most people focus on when they look at and communicate with us. However, since face masks have become the norm, the eyes are pretty much the only part of our face that people see. The swap to video conferencing means we have spent more time studying ourselves on screen and my patients have often reported feeling unhappy with the face they see looking back at them. Eyes can often display fatigue or indeed illness even when none are suffered, resulting in worried friends enquiring if you are feeling OK. This is why aesthetic eye concerns are a large proportion of why my patients ask for help.
The 3 most common problems my patients are bothered by are:
Loose skin in the under eyes creating lines, wrinkles and hooded eyes
Sunken and dark appearance under the eyes
Bags under the eyes
Many of the concerns listed above are the result of lots of changes to the face with ageing. Widening of the bony eye socket, lost volume in the deep fat pads, hypercontractile eye muscles and lost elasticity of the skin will all contribute, so it doesn't make sense that one treatment modality in one session will combat what has happened over the years. One needs to assess what specifically is impacting the appearance and what can be done to help. Over the years I have honed my peri-orbital rejuvenation skills and this is why so many of my patients are delighted with the results achieved. Let me expand a little more on what I do in my clinic.
My approach to dealing with your concerns:
You will get a detailed and bespoke medical assessment of your aesthetic concerns where you tell me what bothers you, I ascertain the cause of this problem, and create a treatment plan that will achieve the best results. This may also involve discussing options I do not offer in clinic like eye surgery if I think this will better suit your aesthetic aspirations. I shall lay out my approach to the most common under-eye concerns below:
1) Loose skin in the under eyes creating lines, wrinkles and hooded eyes:
You will probably need some bio-stimulation of the skin. This means the skin needs to be prompted to create better collagen and elastin. We will achieve this with eye creams (yes some of them actually do work), peels (intelligent ones that have minimal down time), medical depth micro-needling (different from at home or beauty clinic micro-needling), PRF (Platelet Rich Fibrin harnesses your own collagen's capacity to regenerate), and mesotherapy (a cocktail of amino acids, vitamins and sometimes medications that stimulate your skin). All of these methods promote a cascade of your own wound healing and a course of 4 or more sessions that combine all modalities may be advised.
Lasers and radiofrequency devices will also provide this bio-stimulation but with a bigger price tag. If the skin is in better form it will help prime the area ready for other interventions.
I shall refer to Botulinum Toxin as Botox in this article but there are also other prescription-only toxins like Azzalure, Bocouture and Alluzience that I stock in my clinic. Botox in the frown, outer brow and crows-feet areas can really lift hooded eyelids, the brows and open the eyes to give a fresh rested appearance. However injecting Botox in these areas when there is poor skin quality can create odd crinkling in the areas around the eyes. Odd lines can appear parallel to the bridge of the nose and exaggerated bunny lines (lines across the nose) can scream "I've had bad Botox" so be careful to choose an experienced and reputable injector. I'm really excited to offer Alluzience in my clinic from July. It's the new botulinum toxin that will relax muscles for up to 6 months. A sprinkling of Baby Botox in strategic areas around the eyes and in face can look fantastic.
Filler in the crows-feet, temples, forehead, cheeks and under eyes can also improve things if deemed beneficial. I shall expand on filler in the tear trough area below.
2) Sunken and dark appearance under the eyes:
Due to deposition of melanin pigment
Darkness usually stems from deposition of melanin pigment in patients with darker skin types. It also can come from lost volume that then allows a blue hue from blood pigment to become more visible. Again bio-stimulation will have a role here to encourage strengthening of the skin in this area. I would recommend investing in a good quality eye cream that has ingredients such as vitamin C, arbutin, niacinamide, retinol (if tolerated), bakuchiol, peptides etc that will lighten and strengthen the skin.
Peels, micro-needling, PRF and mesotherapy will give great skin lightening effects as the skin improves.
A simple at home remedy is to use haemorrhoid cream (be careful none goes into eyes) that often has a vasoconstrictor epinephrine ingredient, this will reduce the hue created by blood vessels.
Due to loss of volume
Darkness and shadows however can be the result of lost volume in the tear trough and in the cheeks. Tear troughs are the creases that run from the inside corner of the eye to the upper cheek and are most frequently caused by volume depletion of fat pads that have degraded with ageing. Specific HA fillers injected by needle or cannula can plump this area and lighten shadows. Tear trough filler is a very advanced area to treat and the complication of puffy eyes is a common one. It is reputed 1 in 3 under eye filler treatments need reversing with a prescription only enzyme called Hyaluronidase (filler dissolver). Thankfully it has been over 4 years since I had to reverse any of my own tear trough filler treatments, however I continue to strive to get it right each and every time. My favourite fillers for this area that deliver great results are Restylane Classic, Restylane Eyelight and Teosyl Redensity 2.
Due to having fillers in tear trough before
I am often referred complications from others but sometimes, even with my ultrasound showing where the filler is, I just can't rescue the situation and need to refer those patients to my surgical colleagues. The most common mistake from injectors is that they fill without tightening the skin beforehand, so the filler just moves easily through the tissues to create unsightly swelling under the eyes. It's also very important to assess cheek volume. Injecting cheek and temple filler is a more straightforward treatment that can yield the desired results.
Bruising isn't a complication, it's an expected side effect of piercing the skin with a needle and has nothing to do with the skill of your injector. If you saw the sea of vessels around the eyes you would wonder why you didn't bruise. There are other complications to avoid with arteries and filler but that should be discussed with you in any medical consultation. Results from restorative treatments can last up to 2 years and yet some of my patients still look great 2 years later.
3) Bags under the eyes
This is the most difficult issue to deal with non-surgically. It can be due to an area of lost volume in the cheek giving the appearance of eye bags, oedema around the eye as the lymph drainage has become sluggish (sometimes as a complication of filler even several years later) or under-eye fat pad herniation due to ageing skin. This is where you definitely need an ethical injector who is willing to be frank and honest as to what is achievable with non- surgical options and what needs a surgical remedy. Under eye fluid retention (oedema) is often exacerbated by salty foods, allergies, lack of sleep, and smoking, however, the body's ability to efficiently remove fluid is because of the multifactorial consequences of ageing.
A cheap and easy home remedy to reduce eye bags and often lighten the undereye skin is to use cold wet tea bags on the eyes every night because the caffeine acts to reduce oedema and constrict the blood vessels. Bio-stimulation options often help strengthen the loose skin that allows herniation of fat. Sometimes eyebags can be disguised with neighbouring filler - but again you really need an expert to advise and guide you. There are so many good surgeons who perform blepharoplasties and fat re-drape procedures so it is often my recommendation to get a surgical opinion before committing to any treatment options if herniated fat bags are the reason for the eye bags.
In summary, if you have aesthetic concerns around the eyes and want to hear about some of your non-surgical options, get an expert assessment and bear in mind you may need a few treatment modalities over time to achieve the results you want.
If you'd like to know if it's right for you, book in for a consultation with me, Dr Maeve Kenningham, at my relaxed boutique clinic in the North Wales countryside, half way between Chester and Wrexham. Having any aesthetic injectable intervention can be daunting. Take your time and do your research to find the best person for you.
Here's the booking link
Do you want to achieve a natural and more
youthful appearance? Book a consultation
with Dr K in her award winning clinic
Contact me today