Wouldn't it be great if you could emerge from lockdown with a radiant and flawless complexion?
18/01/21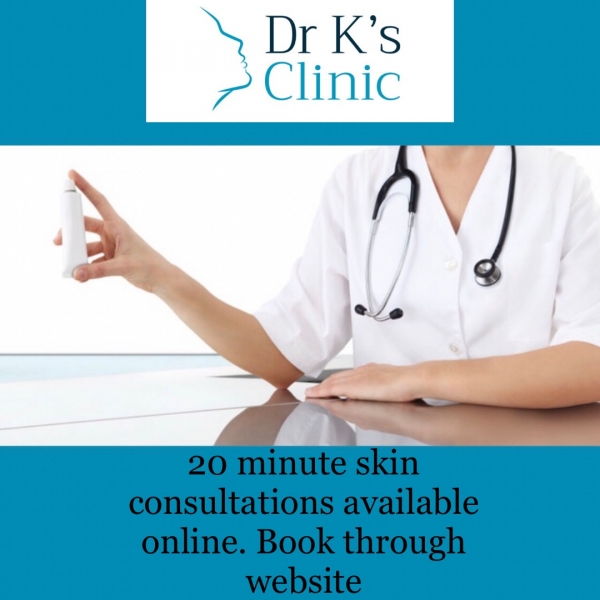 We could make a start with one of my online skincare consultations. As many of you already know I have medical qualifications and expertise in Dermatology.
You will receive a questionnaire to fill out before your appointment. During the consultation, I will assess and advise how to optimize your at-home skincare to better your skin health. I will create a personalised plan and select the best potent, medical grade products for your specific skin needs. We can also use this time to explore potential in-clinic treatments that may solve your aesthetic issues.
Stop wasting your money on hyped up "miracle" potions available on the high street that will disappoint. Many of the products I recommend to my patients are not available in shops or online without a specialist assessment like mine.
You will receive your personalised skincare plan on your phone that you can purchase and have delivered directly to your doorstep. Then it's over to you to apply your topicals and watch your skin transform. It's really easy.
Book in for a 20 minute online skincare consultation with me for £20, this can be used as a credit for any future in-clinic treatments like medical grade peel or injectable treatment when restrictions ease in March Link to my website is in my bio and click the 'book now' button.
Let's get you ready for the end of lockdown so you can emerge with a fresh face and healthy skin!
*Limited times available.
#awardwinning #aestheticdoctor #knowledgeoverhype #medicalgrade #nonsurgicalaesthetics #wrinklereduction #liquidfacelift
Do you want to achieve a natural and more
youthful appearance? Book a consultation
with Dr K in her award winning clinic
Contact me today