Blog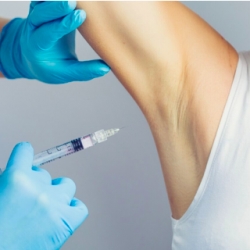 16/03/21
Google review:"I initially went to see Dr K for help with excessive underarm sweating. She suggested having Botox injections. The results have been amazing not only does it stop my armpits...
Read more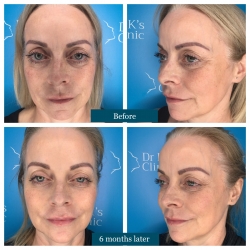 09/03/21
This lovely lady "Mrs H" asked for my help. She felt her skin was ageing and that somehow her eyes were too big for her face. She wanted to improve things but wasn't sure what to...
Read more
01/03/21
It was an absolute pleasure to do this lip filler teaching session for the Aesthetics Academy and Cheshire International School of Cosmetology training.It's up to all of us to perfect our injecting...
Read more
15/02/21
Is it really all we imagine it to be?A common misconception with thread-lifts is that it requires only a couple threads to completely 'lift' a face. I admit that even I hoped this would be the case, but...
Read more
06/02/21
Everyone should know by now dermal filler injected into a facial artery=bad news! A medic can deal with these straight away with an emergency injection and other medication.Key points from this paper:...
Read more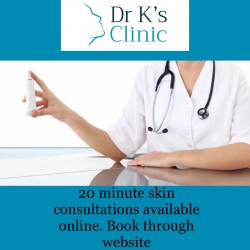 18/01/21
We could make a start with one of my online skincare consultations. As many of you already know I have medical qualifications and expertise in Dermatology.You will receive a questionnaire to fill out...
Read more
Do you want to achieve a natural and more
youthful appearance? Book a consultation
with Dr K in her award winning clinic
Contact me today