Blog
29/05/21
"My confidence has already soared", this for me says it all! This is why I love my job. It doesn't matter if it's a sprinkling of Botox, or a small amount of dermal fillers in...
Read more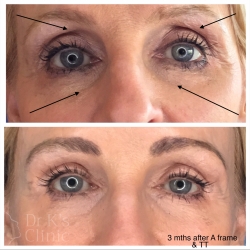 25/05/21
"I don't like my hollow eyes"This lovely lady was really bothered by the sunken appearance around her eyes. So I treated them with HA filler.She absolutely loves them now and feels...
Read more
23/05/21
My patient wrote "I'm a bit nervous about having injections but they were painless and took a few seconds. Dr K took the time to answer any questions and this, along with her experience and...
Read more
14/05/21
Can you spot the difference? Yes it's the same person. In the second photo she looks like she could be a teenager or in her early 20s. Look at the temples. It's subtle I know. But the...
Read more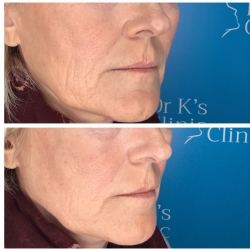 09/05/21
This lovely lady was delighted with her fresher face! I used a mixture of cannula and needle work (the "fern technique") to achieve subtle but effective results. Now that her dermis is strengthened...
Read more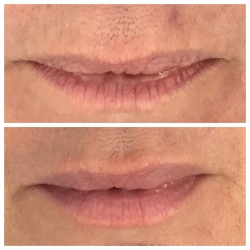 09/05/21
Technically challenging lips are the most rewarding to repair! This lovely lady was so fed up with her lips that she had comfort hiding behind her mask. The thought of coming out of lockdown and...
Read more
Do you want to achieve a natural and more
youthful appearance? Book a consultation
with Dr K in her award winning clinic
Contact me today